The Gamelan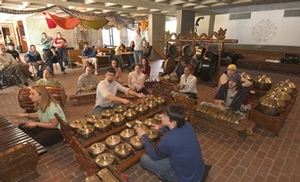 The Music Department owns a Javanese gamelan, an ensemble that consists of approximately 25 instruments: metallic keyed instruments similar to xylophones, hanging pots, pot gongs, drums and flute. Gamelan music is a shimmering blend of slow-moving melodies and interlocking melodic elaborations punctuated by gong strokes and intricate drumming patterns. Students in a variety of music courses have an opportunity to play in the gamelan, and some classes will gain enough skill to feature the gamelan in performances throughout the year. Also, a group consisting of both students and faculty rehearses once a week when there is enough interest.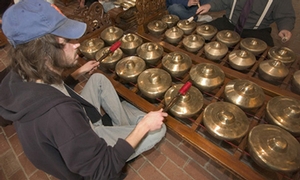 Those interested in joining should contact Prof. Lydia Hamessley for more information.
Sound Clips COMING SOON!