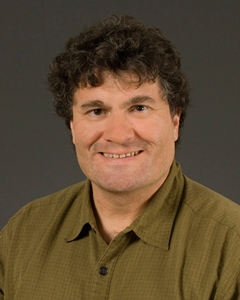 Peter F. Cannavò, Ph.D.
Associate Professor of Government
Peter F. Cannavò received a Ph.D. from Harvard University in 2000, an M.P.A. from Princeton University's Woodrow Wilson School in 1992, and an A.B. from Harvard University in 1986. He is the author of The Working Landscape: Founding, Preservation, and the Politics of Place (MIT Press, 2007), in which he examines the conflict between development and preservation as a major factor behind our contemporary crisis of place. He is also a contributor to the volumes, The Environmental Politics of Sacrifice (MIT Press, 2010) and Political Theory and Global Climate Change (MIT Press, 2008), and has contributed articles to various journals, including Political Theory and Environmental Politics. He is currently co-editing Greening the Canon, a collection on environmental insights from the political theory canon and is writing a book on the theoretical and historical connections between environmentalism and civic republicanism in the United States. Cannavò's work and teaching are in areas of political theory; environmental theory, politics, history; the politics of place; and ethics and public policy. Cannavò is also Director of Hamilton's Environmental Studies Program and is Sustainability Director for the Levitt Center. He previously taught at the College of William and Mary.
Contact Professor Cannavò: