Welcome to the Art Department
In the Art Department, the faculty work closely with students in small classes to foster an environment that offers a world of ideas to challenge them intellectually and inform their work. Students benefit from an exciting, rigorous, interdisciplinary art-making department that includes an active visiting artist series, multiple full faculty critiques and multidisciplinary studio environment. Hamilton's art program is concerned with the creation of visual incidents, and the dialogue surrounding the communication and placement of a visual object or experience in both a contemporary and historical context. We continue to teach traditional methods while also offering course work in new technologies in various electronic and digital media.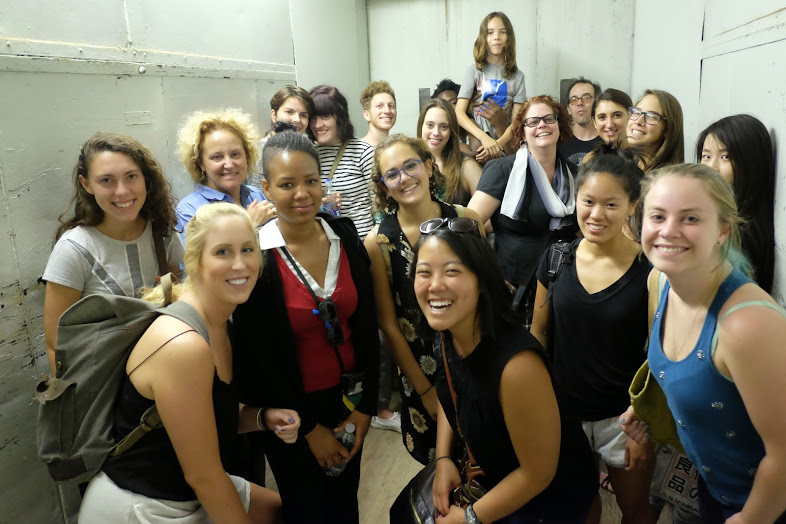 It is an exciting time for the Art Department at Hamilton College. We are settling into the new The Kevin and Karen Kennedy Center for Theatre and the Studio Arts. The generous support of our alumni and donors will have an immeasurable impact on our students. Our building dedication occurred during fallcoming on October 9 - 12, 2014. To see pictures and read about some of the events, please visit here. We were pleased to host Robert Storr and Mary Schmidt Campbell as speakers during dedication weekend.
Our May 2013 graduates were the first Art concentrators to exhibit their senior projects in the new Ruth and Elmer Wellin Museum of Art, our graduates of 2014 had an impressive exhibition that opened on May 8, 2014. You can view some of their work here.
We look forward to our stellar year of visiting artists for 2014-15 which include Holly Hughes and Laurie Anderson. Our 2013-14 year included Alfredo Jaar, Geraldine Ondrizek, and James Siena. We also co-sponsored Wellin exhibiting artists Frohawk Two Feathers and Jade Townsend.
Pictured above is a moment from our recent NYC Studio Art Tour with our seniors in early September 2014. For more information about our rigorous senior program click here.