Welcome
Welcome to the website of Biology Department at Hamilton!
The Biology Department at Hamilton has as its mission the enabling of all students, whatever their background, interests, and aspirations, to advance their understanding of the biological sciences through their participation in challenging classes and the research programs of individual faculty. We help students gain the knowledge and skills required for pursuing a lifetime of learning whether as a professional within the biological sciences or as a concerned citizen in a rapidly changing society.
Recent News ...
The Mollusks: A Guide to Their Study, Collection,and Preservation WIns Book Award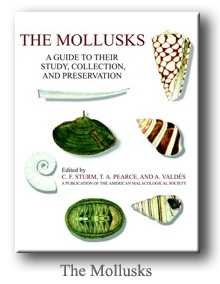 October 6, 2008

A 2006 book to which Professor of Biology and Associate Dean of Faculty Pat Reynolds contributed a chapter, has been chosen as a winner of the Florida Publishers Association 2008 Book Awards. The Mollusks: A Guide to Their Study, Collection, and Preservation was named in the best Adult Nonfiction category. Reynolds' chapter is on the class Scaphopoda, known as the tusk shell because of its hollow, curved, conical tube shape. More ...